Coach Rowley Receives 'Above and Beyond' Award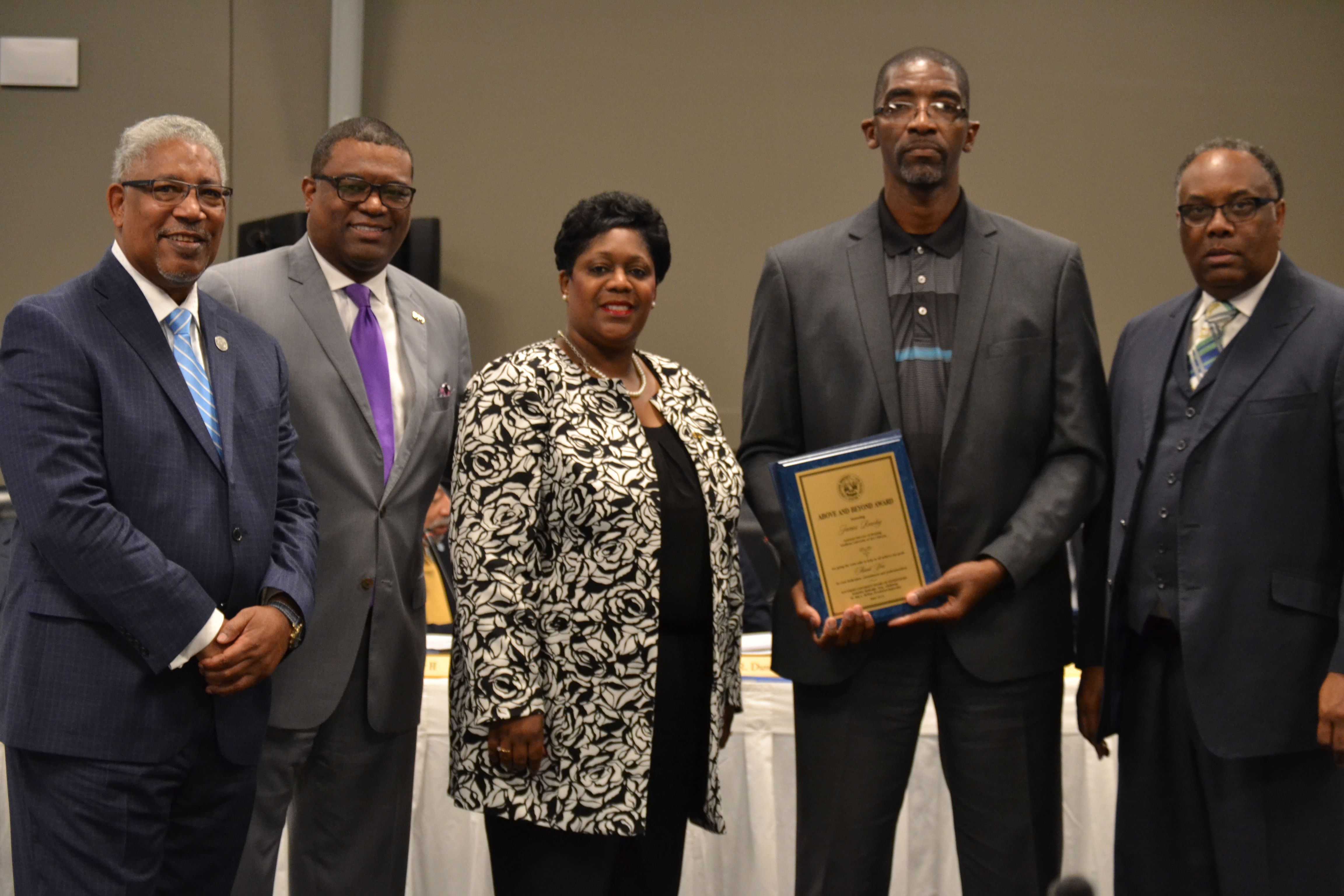 James Rowley, assistant SUNO Housing director, received the "Above and Beyond" Award during the Southern University System Board of Supervisors meeting Friday, June 21, 2019 on SUNO's Campus. The award, presented by the SUS Board, honors outstanding achievements in the workplace, exceptional contributions toward efficiency and effectiveness of operations, special efforts in promoting workforce excellence, or outstanding service to the University community and constituents.
Coach Rowley was recognized for helping Dr. Donna Grant during a recent illness. She passed away Monday, June 10, 2019.
"Dr. Grant always looked out for me," Coach Rowley said. "I just took care of her like I would want someone to take care of my mother in a time of need."