Lady Knights Perform Well at NAIA Indoor Track Championships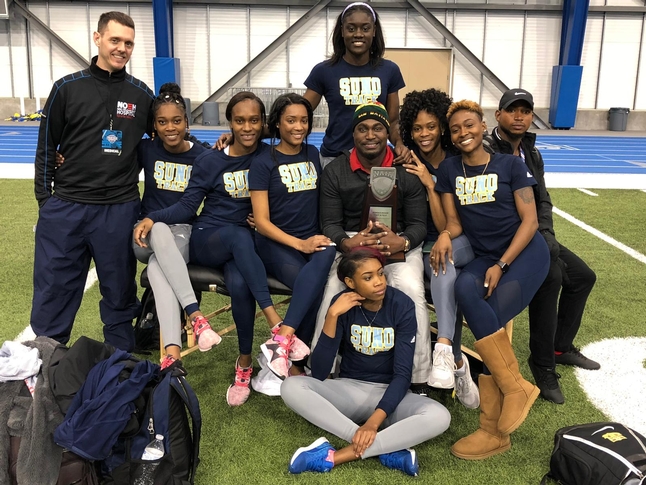 The Lady Knights of Southern University at New Orleans (SUNO) displayed great running at the 2019 NAIA Indoor Track & Field National Championships Feb. 28-March 2. The team of 10 women finished in second place with 63 points. Wayland Baptist University repeated as NAIA Women's Indoor Track and Field National Champion with 83 points.
Individually, several Lady Knights took home first-place honors:
Stacey Ann Williams, a freshman, is the 400m champion, completing the race with a time of 53.63.
Jezelle Shaw, a freshman, is the 600m champion, with a final time of 1:32.54.
The team of sophomore Xuxa Peart, freshman Stacey Ann Williams, freshman Kadeja Campbell and senior Kimona Smikle won the 4X400 Relay Championship with a time of 3:41.63.
On the men's side, Twayne Crooks, a freshman, is the 400m champion with a final time of 46.57.
"The Knights and Lady Knights are coming together as a team," Track Coach Younne Reid said. "Now, we are looking forward to the outdoor season, during which the Lady Knights will defend their 2018 championship. We are asking for everyone's support."