SUNO Receives First Installment of AKA $100,000 Endowment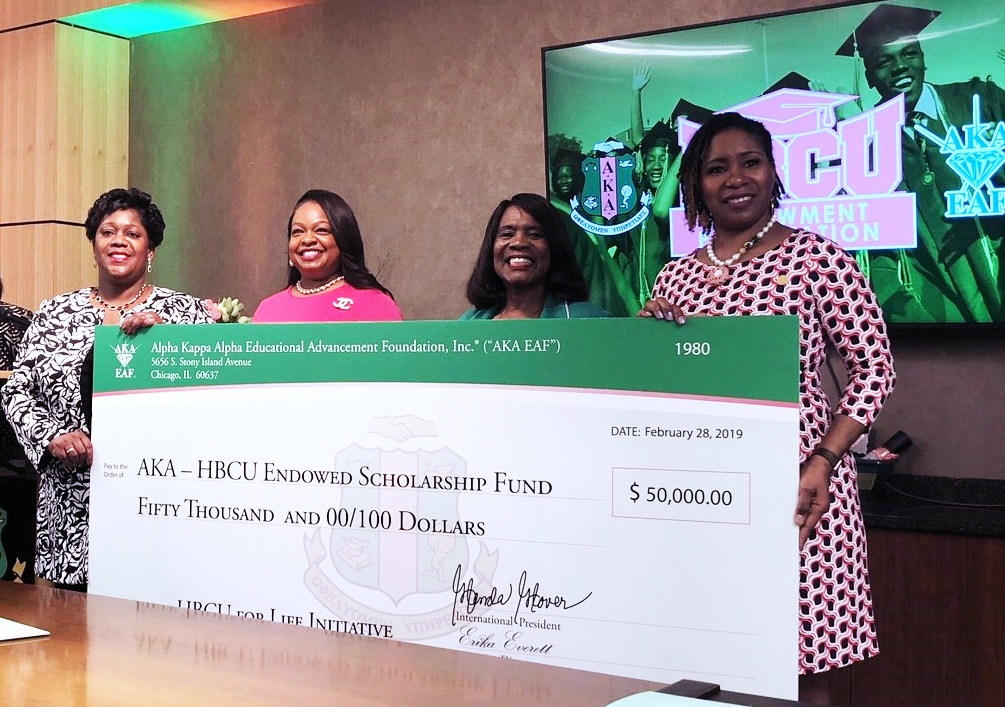 Dr. Lisa Mims-Devezin, chancellor of Southern University at New Orleans (SUNO) picked up the first installment of the AKA-HBCU Endowment Fund. Alpha Kappa Alpha Sorority Inc. (AKA), in partnership with the Educational Advancement Foundation (EAF), pledged a $100,000 endowment last month.
On Thursday, Feb. 28, 2019, Chancellor Mims-Devezin joined 31 other presidents of Historically Black Colleges and Universities (HBCUs) at the Alpha Kappa Alpha International Headquarters in Chicago to accept the first installment of the institution's award.
The fund was created to assist the financial stability of HBCUs. SUNO will use the endowment funds to provide scholarships for students.
Chancellor Mims-Devezin, who is a member of the sorority, said the AKA endowment will fill an important need. "At a time when state and federal funds for higher education are dwindling, this financial boost from Alpha Kappa Alpha will help students achieve their academic goals."