AKA Sorority Pledges $100,000 Endowment to SUNO
More Than $1.6 Million Distributed to HBCUs During Black History Month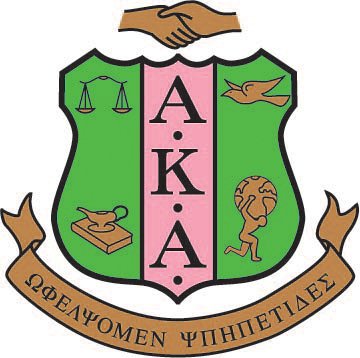 Alpha Kappa Alpha Sorority Inc. (AKA), in partnership with the Educational Advancement Foundation (EAF), has pledged an endowment in the amount of $100,000 to Southern University at New Orleans (SUNO) as a part of the organization's AKA-HBCU Endowment Fund.
On Thursday, Feb. 28, 2019, SUNO Chancellor Lisa Mims-Devezin will join with 31 other presidents of Historically Black Colleges and Universities (HBCUs) at the Alpha Kappa Alpha International Headquarters in Chicago to accept the first installment of the institution's award.
"Alpha Kappa Alpha Sorority Inc. has implemented the AKA-HBCU Endowment Fund with the goal of investing in the future of our young people and the sustainability of our treasured HBCUs," said Alpha Kappa Alpha Sorority Inc. International President, Dr. Glenda Glover. "Our organization has pledged to donate a total of $10 million dollars towards the endowment, and we are honored to provide SUNO with the first $50,000 during our February event as we celebrate Black History Month and the legacies of all HBCUs."
SUNO will use the endowment funds to provide scholarships for students.
The historic event will gather presidents from HBCUs across the nation and feature remarks from Dr. Glover as well as a tour of the iconic and recently renovated Ivy Center International Headquarters in the Hyde Park neighborhood on the South Side of Chicago.
"I am excited about the opportunity to see the renovated Alpha Kappa Alpha Headquarters," Chancellor Mims-Devezin said. "I can't thank the Sorority enough for including Southern University at New Orleans in this endowment pledge."
More on Alpha Kappa Alpha Sorority, Inc.
Alpha Kappa Alpha Sorority, Incorporated (AKA) is an international service organization that was founded on the campus of Howard University in Washington, D.C. in 1908. It is the oldest Greek letter organization established by African-American college-educated women. Alpha Kappa Alpha is comprised of nearly 300,000 members in more than 1000 graduate and undergraduate chapters in the United States, Liberia, the Bahamas, the U.S. Virgin Islands, Germany, South Korea, Bermuda, Japan, Canada, South Africa and the Middle East. Led by International President Glenda Glover, Ph.D, JD, CPA, Alpha Kappa Alpha is often hailed as "America's premier Greek-letter organization for African-American women." For more information on Alpha Kappa Alpha Sorority and its programs, visit www.AKA1908.com. For more information on Educational Advancement Foundation, visit www.AKAEAF.org.
About Southern University at New Orleans
Southern University at New Orleans, founded in 1956, is a four-year public institution categorized as an SREB Four-Year 5 institution, a Carnegie Master's College and University I, and as a SACSCOC Level III institution. As an accredited liberal arts teaching institution and a member of the Southern University System, SUNO is known for its highly engaged faculty and personal academic support. The University offers a wide range of baccalaureate programs and is committed to graduate education through the master's degree, offering graduate programs to meet regional and statewide needs. For information, please visit the University's Web site at www.SUNO.edu.
###