Living Legend to be Honored at SUNO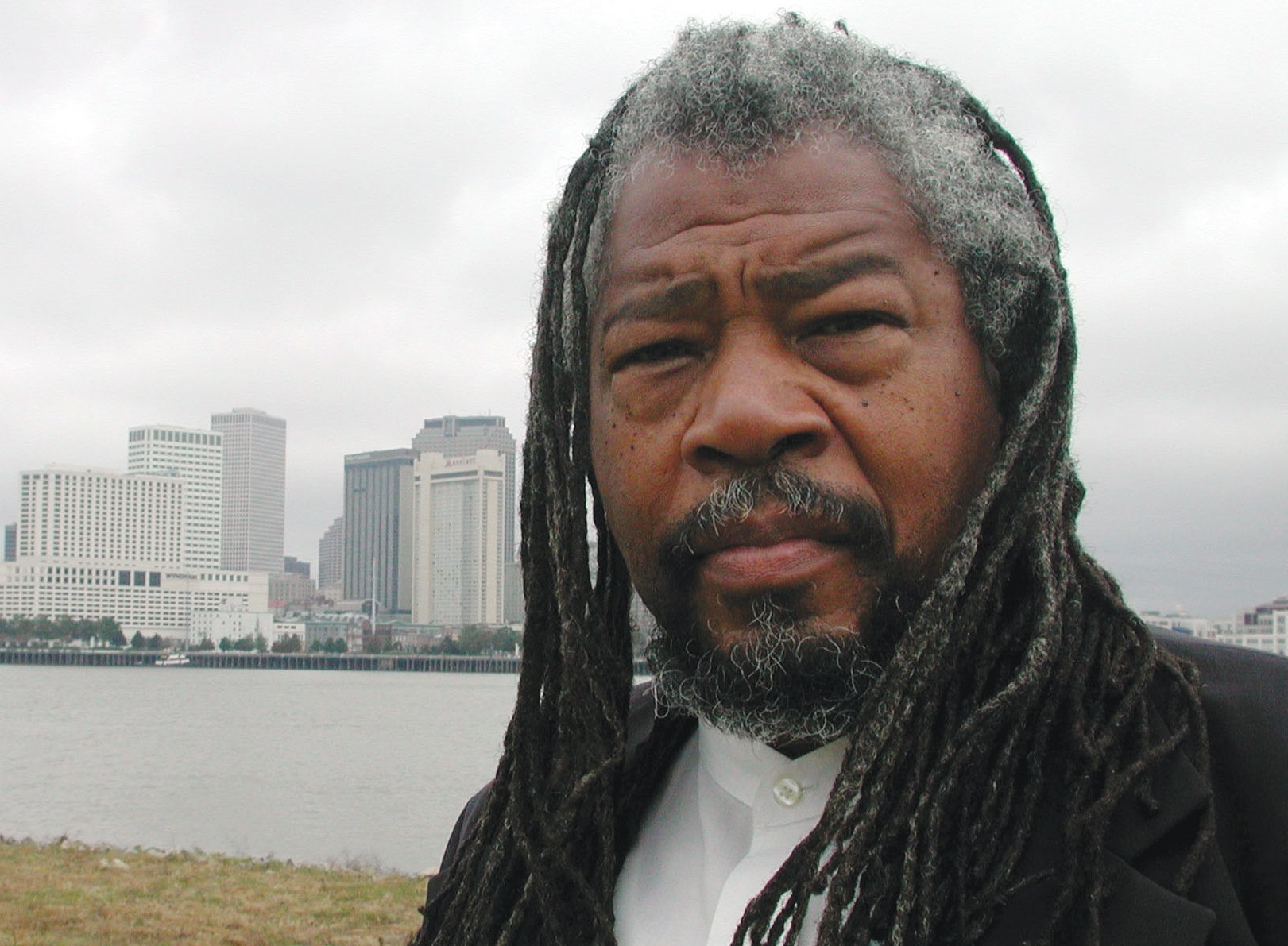 The Center for African and African American Studies (CAAAS) at Southern University at New Orleans (SUNO) has partnered with Southern University Law Center's Louis A. Berry Institute for Civil Rights & Justice (SULC's Institute) to honor and recognize Louisiana's own Malik Rahim (formerly known as Donald Guyton) at an inaugural Living Legend Award Celebration Friday, Jan. 18, 2019, at the Millie M. Charles School of Social Work on SUNO's Lake Campus (6801 Press Drive, New Orleans, LA 70122).
The evening will begin at 6 p.m. with reception, including a Vendor's Village where an array goods will be sold. The 7 p.m. program will feature distinguished speakers, artists, performers and an historic address by Mr. Rahim.
According to Dr. Clyde Robertson, CAAAS Director and creator of the Living Legend Award, the Living Legend Award is presented to a grassroots member of the New Orleans African American community for exemplary and lifelong service in the following areas: education/youth development, community activism, community-based health & wellness, cultural enrichment and collective economics (small business development).
"Mr. Rahim was selected because of his lifelong commitment to community activism," Dr. Robertson said.
Mr. Rahim has lived a life of service, starting from his youthful enlistment in the United States Navy. After his honorable discharge, he worked in vulnerable communities in New Orleans as a founding member of the Louisiana Black Panther Party (LaBPP). Mr. Rahim later served as a founding member of Sister Helen Prejean's anti-death ministry, Pilgrimage for Life, as a founding member of the Fisher Projects Health Clinic and GED studies program and as the founder of the Angola 3 Support Committee.
When Hurricane Katrina made its cataclysmic presence known, Mr. Rahim did what was instinctive. He served Louisiana citizens in need through immediate rescue efforts and later founded Common Ground Collective (CGC), which offered free healthcare, legal, rebuilding and clean-up services in homes, schools and commercial buildings in nine parishes. By the time his work with CGC ended, approximately half a million Louisiana citizens had been served at no cost. From the 1970s until the present, Mr. Rahim has been a fierce and committed advocate for environmental and social justice, housing and prisoner rights and civil and human rights.
"The late civil rights attorney Louis A. Berry once referred to the Equal Protection Clause as a platitude," said Professor Angela A. Allen-Bell, director of SULC's Institute. SULC's Institute seeks to rectify that lapse by working to ensure that constitutional protections are realized for all citizens, particularly racial and ethnic minorities, the poor, vulnerable, underrepresented and neglected. In Allen-Bell's view, "Mr. Rahim's pursuits have been toward this noble end. The conferment of this award is a tribute as much as it is a necessary act of restorative justice in that it counters the historical harm done when acts of leadership and heroism are suppressed in minority communities."
For information, contact:
Dr. Clyde Robertson
Director of the Center for African and African American Studies
Southern University at New Orleans
504-286-5006 or crobertson@suno.edu
OR
Angela A. Allen-Bell
Associate Professor
Director of Louis A. Berry Institute for Civil Rights and Justice
K. Agnihotri Endowed Professor
Southern University Law Center
225/771-4900 or abell@sulc.edu
About Southern University at New Orleans
Southern University at New Orleans, founded in 1956, is a four-year public institution categorized as an SREB Four-Year 5 institution, a Carnegie Master's College and University I, and as a SACSCOC Level III institution. As an accredited liberal arts teaching institution and a member of the Southern University System, SUNO is known for its highly engaged faculty and personal academic support. The University offers a wide range of baccalaureate programs and is committed to graduate education through the master's degree, offering graduate programs to meet regional and statewide needs. For information, please visit the University's Web site at www.SUNO.edu.
###