CARES introduces the Freshman Male Initiative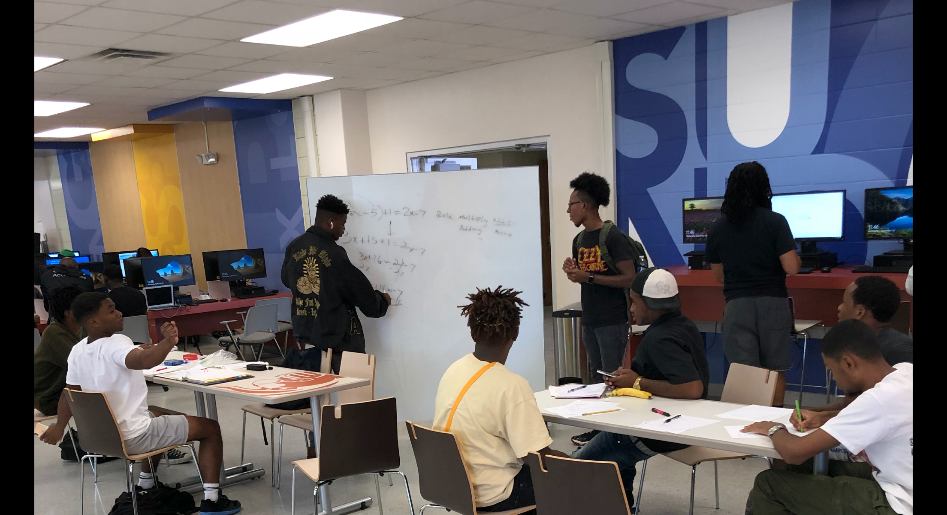 On September 26, 2018, Southern University at New Orleans' Center for Academic Retention and Educational Success (CARES) and the Epsilon Upsilon Chapter of Alpha Phi Alpha Fraternity Incorporated partnered to kick off its first academic tutoring effort for the Freshmen Male Initiative (FMI). The initiative is one of SUNO's early alert programs geared to increase the retention of freshman males.
According to an analysis of government data from 83 four-year HBCUs, "37 percent of all Black HBCU students graduate within six years, which is 4 percent lower than the national graduation rate for Black students. Only 29 percent of Black men at Black colleges persist to degree completion within six years." (Palmer & Wood, 2012).
CARES, a newly developed Title III federally funded program, is designed to increase the retention of at-risk students at SUNO.The mission of CARES is to academically prepare students to be successful collegiate peers while increasing the University's student retention and degree completion rates.
"Our retention efforts are aligned with professional literature and best practices, designed to enhance critical-thinking skills among freshmen, and developed to ensure higher achievement rates in first and second year students,"said Anthony S. Ray Jr.,executive director of CARES. "Each month, FMI is responsible for conducting an academic and social program to increase academic retention and campus engagement."