Students to Participate in Affordable Care Act Debate
Application Deadline is Friday, Sept. 21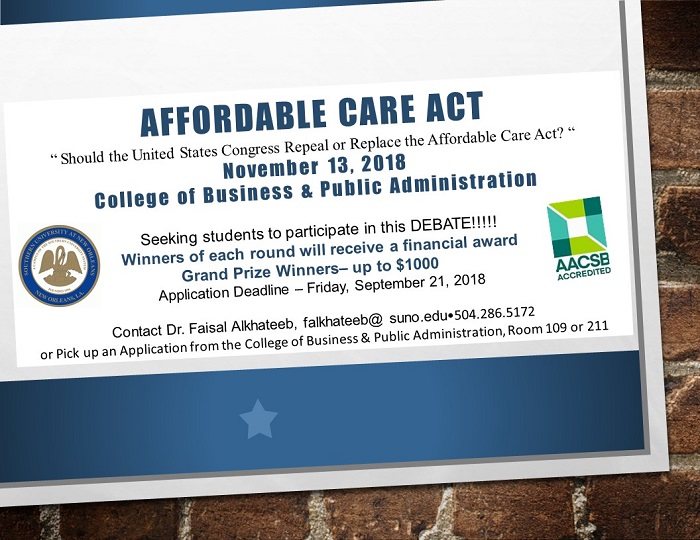 Students will compete in an Affordable Care Act debate Nov. 13 in the College of Business & Public Administration Building. The debates will consider the following question: "Should the United States Congress Repeal or Replace the Affordable Care Act?"
Winners of each round will receive a financial award. Grand prize winners will receive up to $1,000.
Questions? Contact Dr. Faisal Alkhateeb at falkhateeb@suno.edu or 504-286-5172.